I have failed to post updates to my site for some time now…here is what has been happening.
I did some design work for Naked Tree Furnishings, I designed a business card, Flyer and Price tags.
I got hired to do the tulipanoevents.com website and design a business card. Stay tuned for more updates on this.
I did a site for a friend, www.MitchAnger.com. The site is about taking an old 1988 Jeep and making it into his off road \ on road daily driver.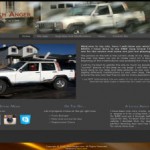 Last I have made a webpage for Foothills Computer Service, also designed a banner and business cards for the computer shop. (I really need to update this site!)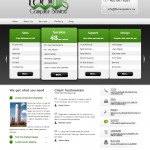 I will try and update my Portfolio as soon as I have the time!